We don't just service cars at Performance,  we service the community as well. Part of the Performance Promise is "People"- we are committed to serving the members of this community that we are proud to be a part of. As a local dealership, we feel privileged to have the opportunity to be sponsors o f the following community groups and organizations: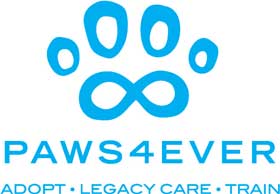 Paws4ever
Paws4ever is dedicated to creating and growing lifetime relationships between pets and people through adoption, training, education and care. For over 50 years, Paws4ever has been saving lives and completing families in our community. With the only guaranteed-adoption sanctuary in our area, Paws4ever partners primarily with county shelters to rescue and care for the animals that need it most. In addition to adoption services, Paws4ever provides the most affordable array of dog training classes in our area, as well as Legacy Care, which allows pet owners to secure a loving home for their dogs and cats when they are unable to provide care.

UNC Lineberger Comprehensive Cancer Center
During the entire month of October, we "Turn Performance Pink" for breast cancer awareness month.  For every car that we sell during the month, we contribute a portion to the UNC Lineberger Comprehensive Cancer Center.  Thanks to our amazing clients, we were able to donate $3,630. Our hope is that one day, cancer will be nothing but a bad memory.  

Performance AutoMall hosts the 2016 Chapel Hill-Carrboro Chamber Golf Tournament!
Performance AutoMall is proud to have had the privilege of sponsoring the Chapel Hill Carrboro 16th Annual Golf Classic. The 16th annual Chamber Golf Classic presented by Performance AutoMall took place from 9 a.m. till 4 p.m. on June 28 at the Governors Club. The 27-hole Jack Nicklaus Signature Course is a U.S. Open Regional Qualifying Site and is located along scenic wooded valleys, following the natural contours of Edwards Mountain. All proceeds from the tournament benefited the Chamber's Foundation for a Sustainable Community.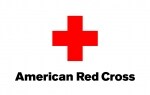 American Red Cross
Team members from Performance participates in multiple blood drives throughout the year.  We fully understand the importance of donating, and will always jump at an opportunity to save a life. 

Ronald McDonald House
We're also proud to support the Ronald McDonald House.  Our team loves serving others, and we've had the privilege of serving dinner a few different nights to families who are staying at the house.  Our hope is that some hot food and warm smiling faces, can help families relax from a stressful day.